IDEATHON – Rotaract Club of Coimbatore Majestic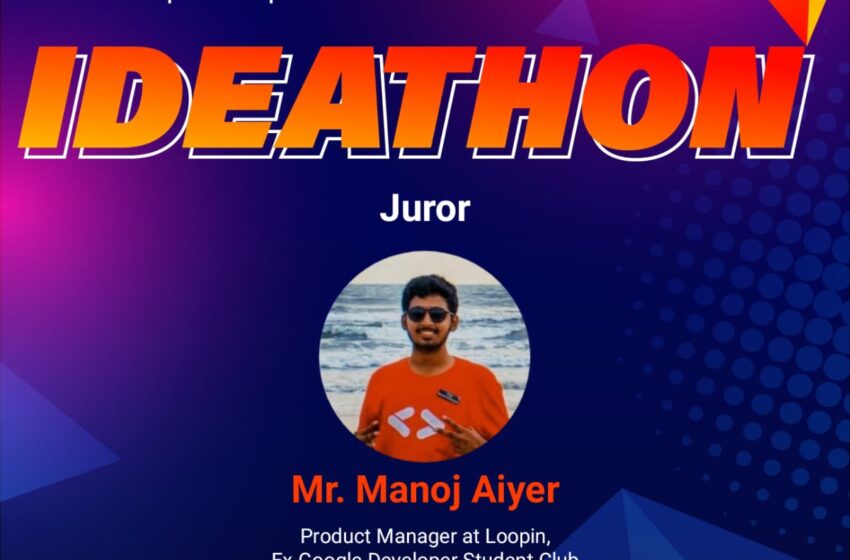 "Covid crisis may stop social interaction but not the talent. There is always a chance to showcase the talent even through online."
In reflection to the above quote, the Rotaract Club of Coimbatore Majestic organised an event named "IDEATHON" through online mode. The theme of the event was, few topics will be given to the participants and they have to choose one among them. Then, the participants must present it in the form of PPT. A team consists of a minimum of 1 person and a maximum of two people. In the prelims, the participants submitted their presentation in a google form. The selected presentation was presented by the participants in front of the juror. The juror selected the winner and the runner up team.
The juror of the event:
Mr Manoj Iyer
Product Manager at Loopin | Ex Google Developer Student Club lead | Microsoft learn student partner
1st Prize
Team Name: Dazzling Duo
Team Members: Rtr. Preethi P and Rtr. Dharshini M
2nd Prize
Team Name: Make It Happen
Team Member: Tamil Kannan C V
Winning Team's Presentation
Introduction:
Education is an indispensable virtue of humankind. Currently, due to this pandemic situation, there is a change in the education system and we get an ample amount of time to spend in a useful way. However, there are quite a few students who get distracted easily and do not use this time effectively. As it is primarily about self – discipline, it is important to direct ourselves in the right path to make better use of it. Moreover, sometimes, they try to leverage the easy way to success during online assessments. This causes the students to lose focus, gain less knowledge and affect the complete learning process.
To gain self-control over distractions while learning, to utilize our leisure time at home in a proper way and to reach the true success in our learning path by our efforts, we have come up with an idea of creating a web browser with more specifications. This web browser can definitely help us to regain our concentration.
About the web-browser:
This web-browser is designed especially for two reasons:
For learning
For Examination
For learning:
Learning without distractions is a major task for all the students in this pandemic situation. This browser will help us to regain and develop self-control and focus among the students.
Students should set their line-up and allocate time for each task. They are also asked to select their own choice of distractive websites. An alert message will be displayed if the students open the website that is marked distractive. Maximum of 3 alerts are given for a task which exceeds an hour. Only 1 alert is given for a task which does not exceed one hour. If a student crosses their limit for the alert messages, he /she are asked to complete a comprehension test with a score greater than 3 out of 5. If the score is less than 3, he/she should attend the test repeatedly to use the browser for next tasks.
For Examination:
Students are asked to create a separate user account for assessments. During this account creation, the students are asked to enter the details of the person who is in charge of the examination like Contact number and e-mail id of the Head of the department. During the examination, if the students switch to the tabs other than the required tabs, a warning message or an email is sent to the in charge of examination to inform them of suspicious activity.
Conclusion: Online education has become an inevitable thing in this pandemic situation and it can even become future education. Hence our idea will create an impact in the student society to develop self-control and to have a better learning experience.